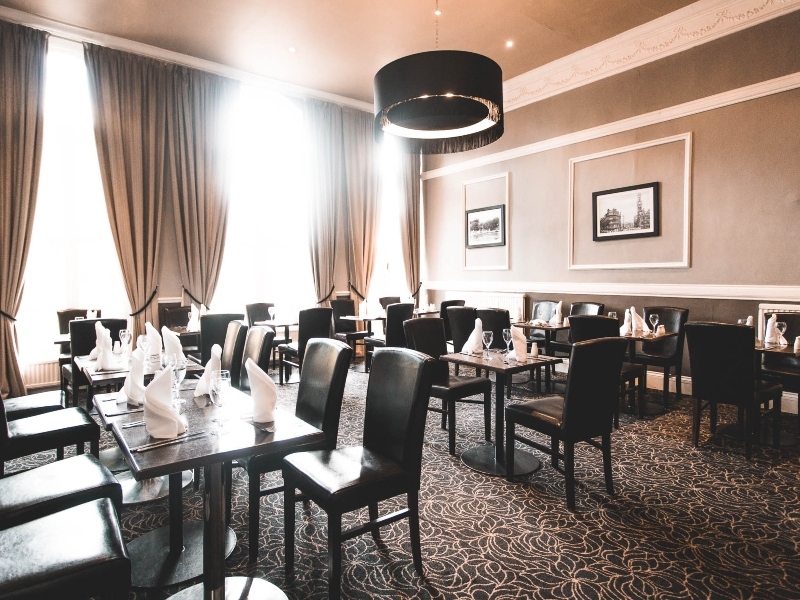 Food and Beverage Supervisor
The Great Victoria Hotel has an exciting opportunity to join our hotel team as a Food and Beverage Supervisor. The Great Victoria comprises of 73 bedrooms, 5 function rooms catering for up to 250 guests and the Avenue bar and restaurant.
Main Duties
The Food and Beverage Supervisor role involves a range of duties, including: assisting in the responsibility for the day to day operation of the Food Services Department comprising the restaurant, bar, room service and lounge. Supervising the food services team, ensuring opening and closing shift procedures are followed, upselling, training, rotas as well as supporting the team delivering excellent customer service ensuring brand values and standards are delivered on every occasion the Food and Beverage Supervisoris a key member of our food and beverage services team.
Key Personal Attributes
To join The Great Victoria team we need individuals who are caring and take pride in all that they do. Who are personable, reliable, inspirational, driven and enthusiastic by nature.
Key Performance Behavioural Indicators
The key performance behavioural requirements of theFood and Beverage Supervisorrole include:
· Identifying customer service problems or issues before they arise.
· Displaying a positive, friendly and informal manner with customers.
· Showing a sense of urgency on behalf of customers and actions requests quickly.
· Undertaking work in a well-organised and systematic way.
· Working effectively with colleagues and other departments.
· Striving for excellence by paying attention to important detail.
· Ensuring promises are kept by following through on customer requests.
· Maximising sales opportunities through upselling, cross-selling and achieving add-on sales.
Previous Experience
The successful applicant must have previous experience in food and beverage service in a hotel/hospitality related role, with attention to detail, cash handling and experience of supervising other team members. The successful applicant must be able to work with minimum supervision, be able to work flexible hours on any day of the week.
To apply, please send your CV to general.manager@victoriabradford.co.uk
We look forward to hearing from you!